Rosie the Greyhound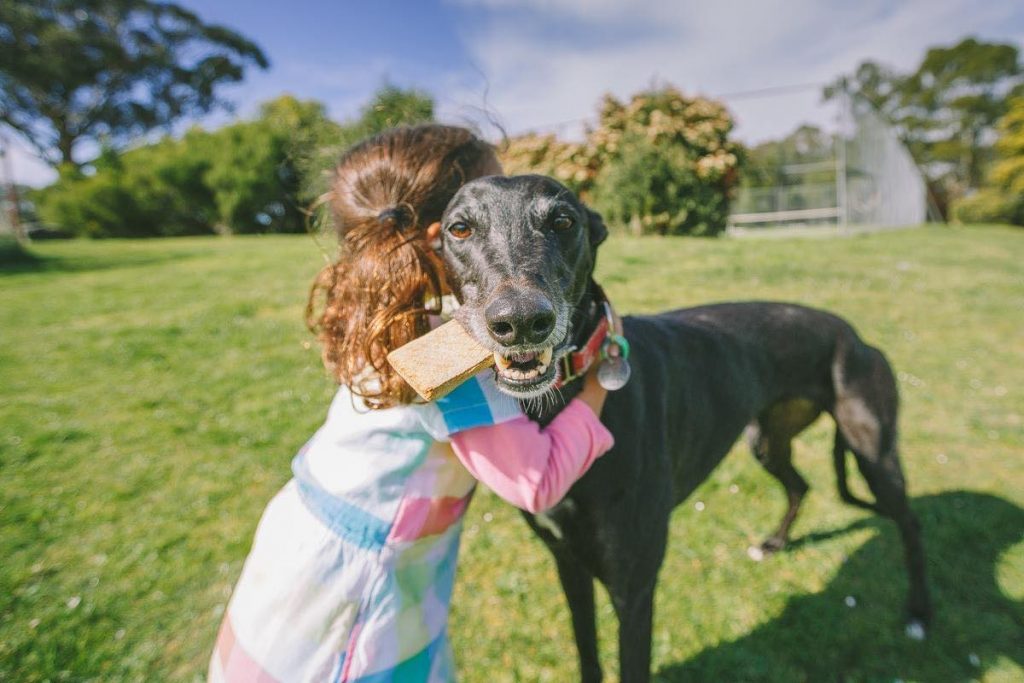 Rosie joined our family in February 2014.
Rosie was originally adopted over 2 years ago, after a short and unsuccessful racing career (2 starts, but not very interested in racing). She moved from the mainland to Dunalley and lived with 2 elderly dogs, another greyhound and a kelpie. Rosie's playful character got a bit too much for her older siblings and with much regret her owners were forced to put Rosie up for adoption again at the beginning of 2014. She is now the much beloved fur-baby of the Wicks Family, and her hi-jinks and aptitude for 'counter-surfing' (Rosie is a natural for surfing treats on the kitchen bench) make her the perfect foil for the trouble our three and seven year-old girls get up to!
Rosie has sadly had her own stint in emergency hospital recently, after following some guests out a gate during a party and within minutes being hit by a car, sustaining injury to her hind legs and tail. Luckily her Dad was minutes away and rushed her straight in for emergency treatment. Rosie was very brave, and we were very lucky owners that she has now made a full recovery.
No more unsupervised night outings for you young Rosie!