COVID-19 Coronavirus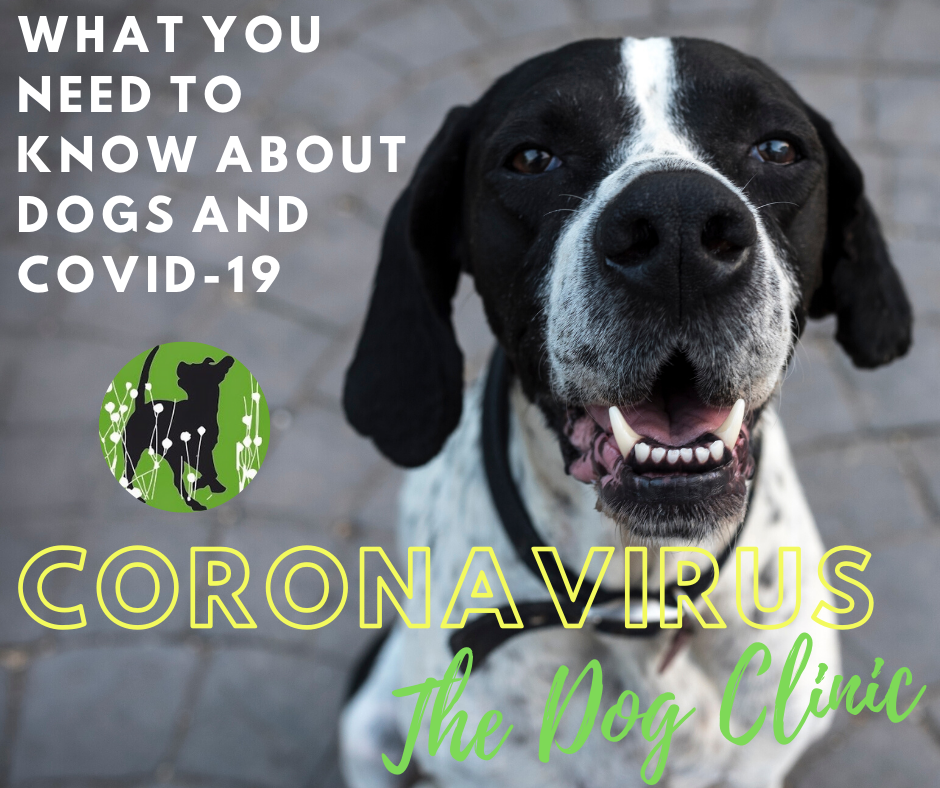 What you need to know about dogs and COVID-19 Coronavirus: STAY CALM!
There is NO evidence at this stage that there is any risk of contracting COVID-19 from your pet!
Let's take a minute to get informed (and wash our hands!)
There are hundreds of strains of Coronavirus. Dogs can contract certain types of Coronaviruses but NOT COVID-19, and it is not zoonotic (i.e not transmissible to humans)

There is no evidence to suggest that dogs can act as a vector (aid in spread) of COVID-19.
You should never put a mask on your dog!
Your dog can't catch COVID-19 from you even if you were infected. Putting a mask on your dog can compromise its breathing and cause a raft of other problems.
What you need to do:
Practice basic hygiene; wash your hands thoroughly and regularly (including after petting your dog!) apply hand sanitiser, cough and sneeze into the crook of your elbow, practice physical distancing of 1.5m apart, and stay home if you are feeling unwell.
If you have a confirmed COVID-19 infection and your dog needs to come to the vet, please phone us and we will work out a plan to have your pet seen.

To minimise contact in clinic we ask you to observe the following:
Advise us if you are feeling unwell & we will make alternative arrangements to give your dog the care they need, what is best for the pet, & us.
Update your contact details so we can send urgent info – we will email current procedures the day before appointments
Please wait in your car or outside of the clinic. Call us on arrival for appointments & we will collect your dog & perform a phone consult, as well as process payment over phone before returning your dog *Subject to change
All food, medication & over-the-counter orders are to be pre-paid prior to collection/delivery
Thank you for your understanding & keeping us all safe so we can continue to do what's best for the pet
To keep up-to-date with The Dog Clinic's current protocols and measures in place surrounding Coronavirus, head to our Facebook page @TheDogClinicHobart
https://www.facebook.com/TheDogClinicHobart/

For the most up-to-date information on Coronavirus, please go the World Health Organisation website: https://www.who.int/emergencies/diseases/novel-coronavirus-2019

If you have concerns for your health please contact your doctor or nearest hospital.