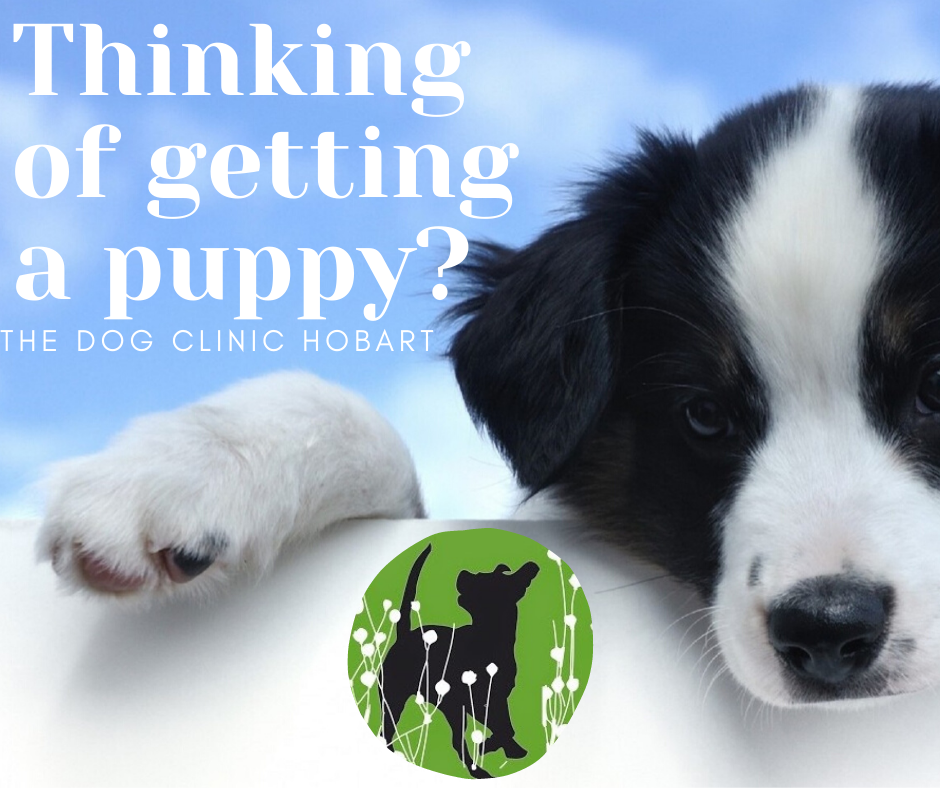 Are you thinking about getting a new puppy?
Have you recently added a new furry addition to your family?
Read below to find out all you need to know about your puppy's veterinary care!
Vaccinations
Your puppy needs to have three vaccination boosters before they are fully protected. It is not recommended to take your puppy to regularly frequented places such as beaches and dog parks, where disease bacteria can live for long periods of time in soils, until two weeks after their final puppy vaccination booster.
After their first vaccination, puppies are able to be walked on concreted areas, and play with older dogs whom you have confirmation of vaccination status. They can also attend The Dog Clinic's Puppy School in our clean and controlled environment.
The first is a C3 vaccination when they are between 6-8wks old. They should have had this vaccination before coming home with you. The second is a C5 or C7 between 10-12wks old, and the final booster is a C7 between 14-16wks old.
Once your puppy is fully grown, they are vaccinated yearly against Kennel Cough +/- Leptospirosis, and every three years against Hepatitis, Parvovirus and Distemper.
You can read more about vaccinations here: https://www.thedogclinic.com.au/health-checks/vaccinactions/
Worming
Cazitel worming tablets or Drontal chews are available over the counter without seeing a vet. Your puppy should be wormed according to this protocol:
– Fortnightly until 3 months old
– Monthly from 3 months old until 6 months old
– 3 monthly from 6 months old for life
To read more about why we recommend keeping up-to-date with your dog's worming prevention, visit https://www.thedogclinic.com.au/health-checks/worms/
Ticks and Fleas
Your puppy should be given a Simparica tick and flea preventative chew every month while they are growing (there are other 3 monthly options to consider as they get older!)
To read more about why we recommend keeping up-to-date with your dog's tick and flea prevention, visit https://www.thedogclinic.com.au/health-checks/flea-and-tick-control/
Microchips
We recommend your puppy being microchipped if they are not already. This is a permanent method of identification Australia wide that holds your contact details, for the event your puppy ever goes missing! Tasmanian law states that microchipping by 6 months of age is mandatory.
Read more about microchipping here: https://www.thedogclinic.com.au/health-checks/microchipping/
Desexing
We recommend desexing at around the 6-month mark for puppies for a multitude of reasons. This may be delayed for larger breed puppies. We will discuss desexing with you and give you an estimate for your dog's desexing procedure at your puppy's health check!
Read about desexing here: https://www.thedogclinic.com.au/desexing/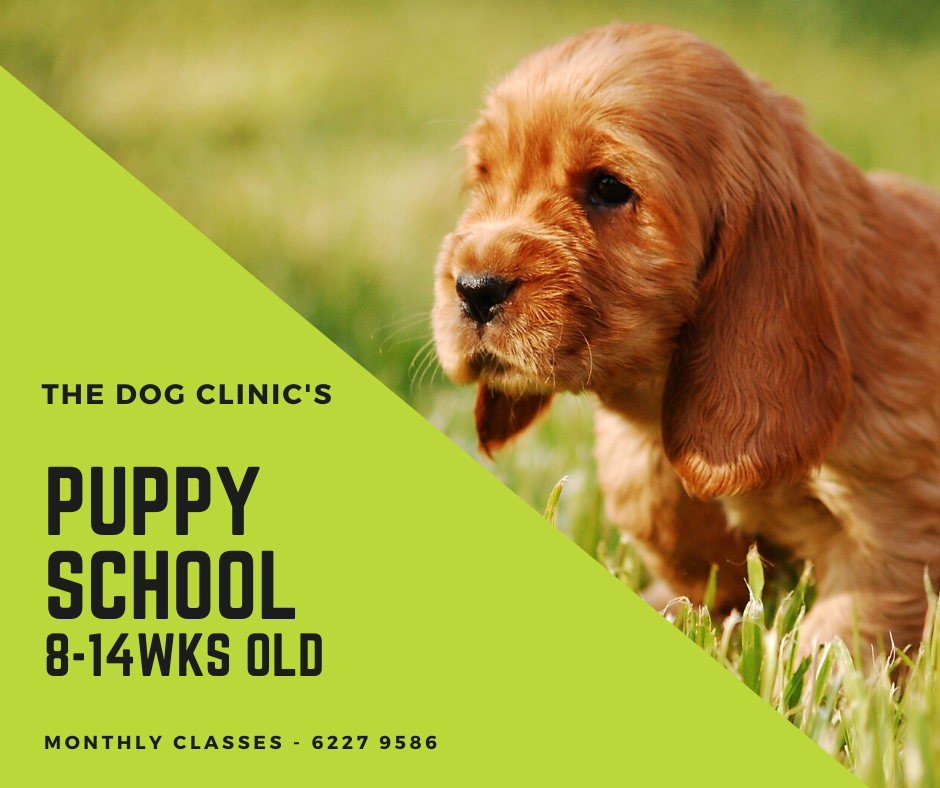 Puppy School Classes
Puppies between 8-14 weeks old, that have had their first vaccinations, are invited along to our Puppy School classes on a Wednesday evening at Taroona – we can't wait to meet them and teach them new tricks and how to be well-behaved babies!
https://www.thedogclinic.com.au/dog-care/puppy-pre-school/
Petcover 4 Weeks FREE Pet Insurance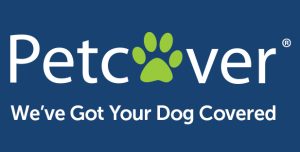 At your puppy's vaccination appointments, you have the option of signing up for 4 Weeks Free of Petcover pet insurance (we recommend doing this – there is no lock in contract or payment details to secure a plan!)
Petcover is a pet insurance company where you pay $150 up front per condition per year directly to The Dog Clinic, and we take care of the rest. Most competitors you will pay the full veterinary bill up front and receive your reimbursement.
There is a 3 day waiting period for accident and injury, and 7 days for illness. Outside of these waiting periods, if your pup comes into the clinic with a condition (heaven forbid!), you only need to pay $150 out of pocket per condition, and we will cover the rest (and process the insurance claim for you! Phew!)
Our nurse will fill out a Petcover 4 Weeks Free brochure for you with a policy number, start date and renewal date.
A Petcover representative will call you with-in 48hrs of sign up, and about 3 weeks into your free policy, to see if you would like to continue with pet insurance and to discuss your options.
If you wish to continue with Petcover pet insurance, it is vital that you switch over to a full policy BEFORE your renewal date – if your puppy has any issues over the four weeks and you are even a day late, it will be classed as a "pre-existing condition" and will not be covered! This is the same for all pet insurance companies.
If you decline but change your mind, your puppy must be signed up within 24 hours of a vet check – we can always sign you up at your puppy's next vaccination booster!
At your first appointment, we will send you home with a full brochure of Petcover's adult policies.
Diet: Growing Puppies

Your puppy should be on some form of pre-made puppy food as they grow – it is beneficial to their growth by meeting all of their daily nutritional requirements. If you want to make your own food, we recommend doing this alongside a pre-made food to guarantee your puppy is getting all of their essential vitamins and nutrients to match their growth rate.
The Dog Clinic stocks Delicate Care Puppy at both clinics – available in a 3kg or 15kg bag. It is an Australian made food formulated by veterinarians at Murdoch University, and is taste guaranteed, so if your dog does not like it, you can bring it back for a full refund!*
The Dog Clinic has a Delicate Care Frequent Feeder Rewards Card – Buy 10 Bags Get 1 Free!*
*Conditions apply*
Treats, Toys, Collars, Harnesses & Leads
The Dog Clinic Sandy Bay and Taroona have ample Canine Candy treats available to help with your training, as well as Kong, Outward Hound, Zippy Paws and more toy brands available over the counter to keep your puppy busy and mentally stimulated!
Sandy Bay also has a wonderful range of DOOG collars, leads and harnesses in a variety of funky colours, patterns and sizes!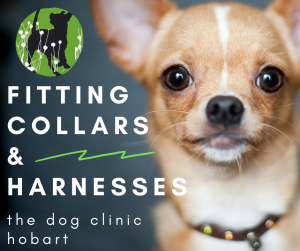 Collars and harnesses should be snug-fitting to avoid slipping out of their restraints. We recommend tightening to the point of allowing two fingers-breadth between your puppy's skin and their collar or harness. If you need help adjusting your puppy's collar or harness, please come and see us!