Holiday Form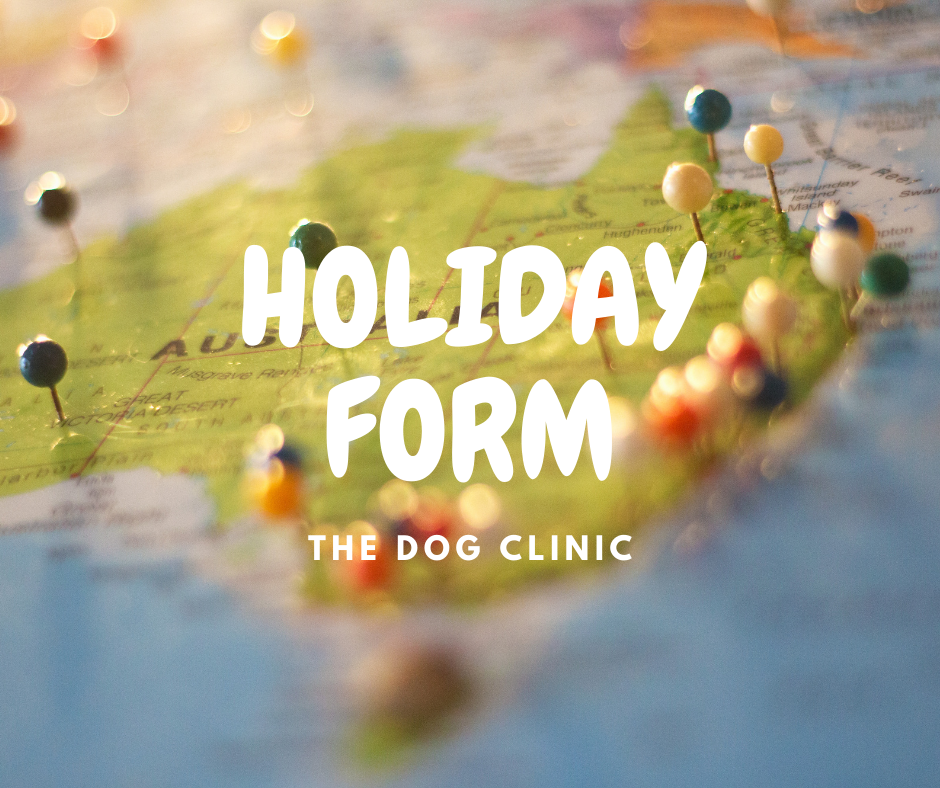 Going away for the holidays?
Consider filling in The Dog Clinic's Holiday Form attached below!

Keep a paper copy of your contact & payment details in clinic, as well as your dog's carer's contact on file while you are away, incase anything goes furry!

You can set a limit on funds to be used & if the carer is authorised to make medical decisions on your behalf if we can't reach you – it can also allow us to send your pet's details on to the After Hours Veterinary Emergency Centre for overnight care if needed.

The form will be shredded on your return, your EFTPOS card details are kept completely private. Pick up a copy from either clinic, or send us an email!