COVID-19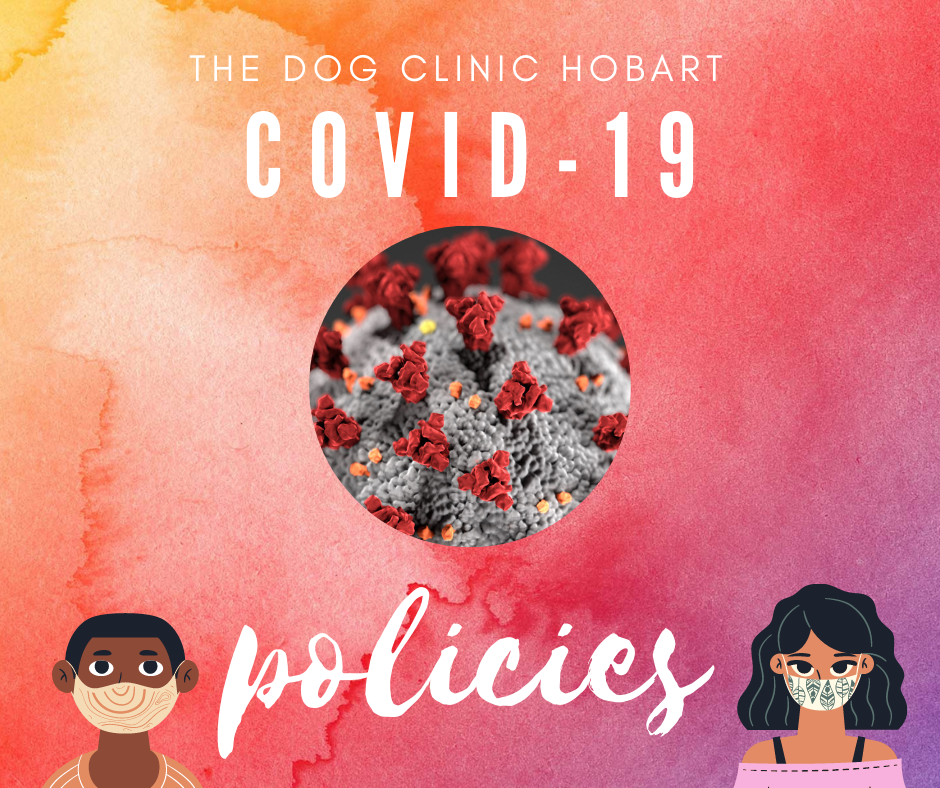 Exciting news for humans and their fur babies!
With government restrictions eased, we are able to have our human clients back inside! As a business with a COVID-19 Safety Plan, we are working to keep our clients and our staff safe from COVID-19.

These conditions will continue to apply until further notice.
REMEMBER:
As always, if you are unwell or displaying any symptoms of COVID-19, cold or influenza, please do not attend appointments or come into the clinic for over-the-counter purchases. Please call the clinic on 03 6227 9586 and one of our friendly staff will be able to make alternative arrangements – we will continue to provide phone consultations and deliveries of food and medications to unwell humans!*
We are happy to announce that our doors are now unlocked for over the counter purchases and order collection – our COVID-19 policies below remain in place.
Please wait outside when there are two clients in the waiting room. You may be asked to wait outside pending staff and client presence in the clinic.
We are able to provide in-clinic consults where applicable & safe*
Please download "Check in Tas" app on your phone to scan our business barcode for contact tracing
One person only to attend consultations & surgical procedure appointments – this includes children. Please advise if you are unable to make other arrangements.
Ensure the waiting room is clear before entering (we may have up to two clients in the area at a time)
Use our hand-sanitiser located on the reception desk upon entering
Social distance 1.5m apart from staff and clients at all times
Please make sure your contact details are up to date in-clinic so we can email you with updated guidelines the day prior to your appointment.
Please pay with EFTPOS where possible – we can accept cash if needed.
We would prefer all food, medication and over-the-counter orders be pre-paid with your EFTPOS card via phone to minimise contact in the waiting room. This also ensures we have your wanted items on the shelf, or we can add to our next order.
If you are unable to pre-pay, you may pay upon collection. Please note you will have 5 days from your unpaid order arrival SMS to collect your order before items are sent back to the supplier.
Remember to give us at least a week before you are due to run out so we can source from our suppliers as best we can.
We also recommend pre-booking your dog's elective procedures such as desexing, dental cleans, lump removals, anal gland/ear flushes etc ahead of your preferred date, as we are currently booking out for surgeries 1-2 weeks in advance.
Please note we may need to reschedule your dog's elective procedures due to emergency hospital and surgical cases. We will endeavour to reschedule your day surgery appointments as soon as we can.
We thank you for your patience during Coronavirus and working with The Dog Clinic team to ensure our safety and yours ♥
*Conditions apply – Stay safe – WOOF!