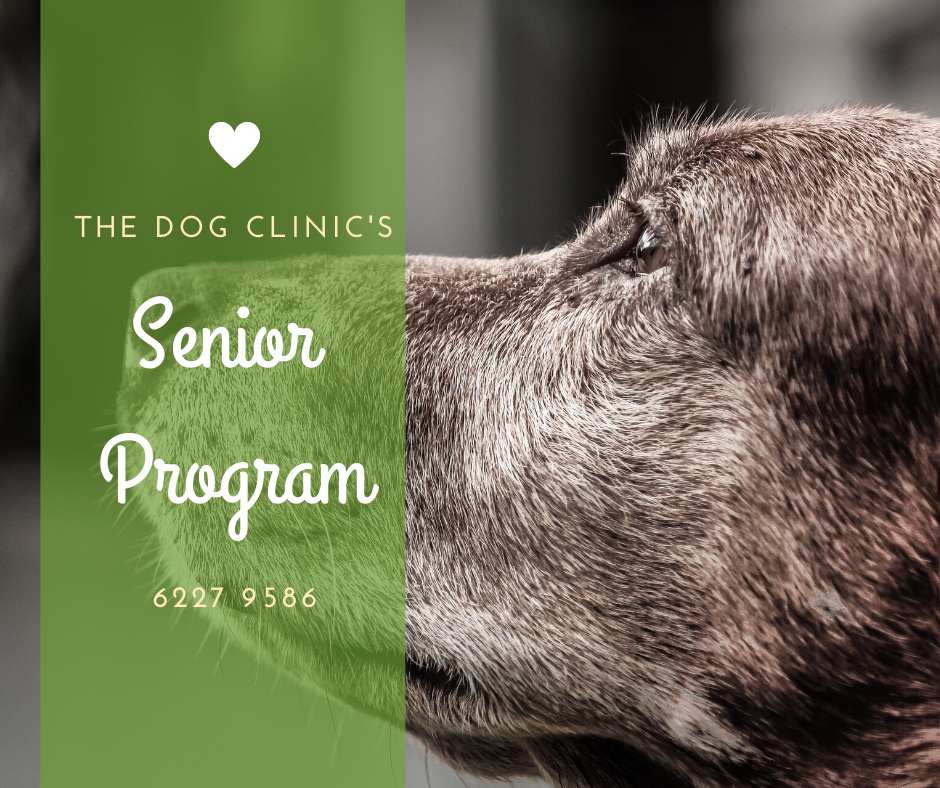 The Dog Clinic has a Senior Program dedicated to encouraging regular check-ups for our older furry friends, and educating our clients about the early intervention of diseases and condition control in senior dogs.

A senior dog is classified as over the age of 7 – we recommend 6 monthly check ups for dogs this age and over; equating roughly to a 50 year old human having a doctors visit every 3 years!

We believe it is important to have regular check ups and annual screening tests performed to catch early changes and signs of illness.

To reward our client's dedication by joining the Senior Program, The Dog Clinic offers the following services:
– A discounted Level 3 Consultation
– A free hospital stay if your dog requires the following recommended tests:
* Annual in house blood testing for biochemistry and haematology panels to detect early changes such as anaemia, kidney and liver function.
* 6 monthly urine tests to detect early stages of kidney disease or urinary tract infections
* Fine needle aspirates of any new lumps and bumps to check for cancer cells

Following your Senior Consultation and diagnostic testing, your veterinarian may email you a detailed report (if your consultation concerns multiple conditions) and create a plan tailor-made to your dog!

To join the Senior Program, please call The Dog Clinic on 6227 9586 to speak to Nurse Jen, or chat to your vet at your dog's next check up!