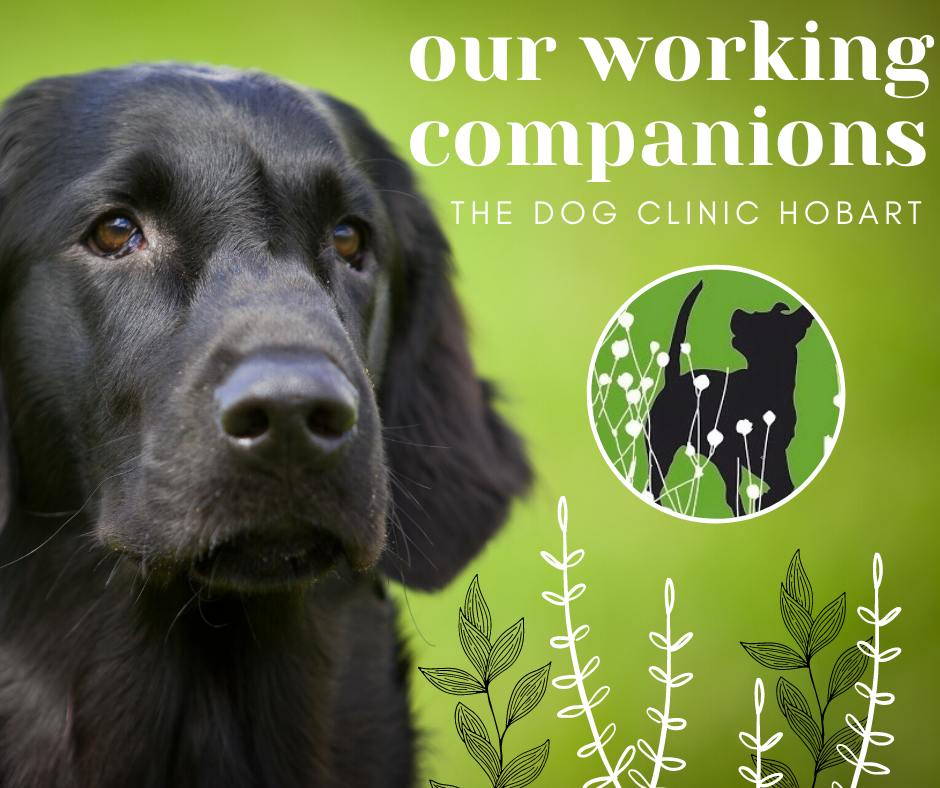 Since we opened our doors in 2014, The Dog Clinic Hobart has worked hard towards building long-standing working relationships with dog-friendly local businesses.
Grooming
Gaylene from Rascals Mobile Pet Grooming ( @RascalsMobilePetGrooming on Facebook ) has previously worked onsite and alongside The Dog Clinic Taroona to provide full-service pet grooming, clipping and washing for dogs of all sizes and breeds until mid-2020. Gaylene no longer operates at The Dog Clinic (we've been very busy with surgeries!) though she still provides her mobile grooming services and can be reached on 0405 512 222 to make appointments.



Training
Every Dog
Aiden, Maddie and Ingrid at Every Dog offer one on one consultations with behaviour modification plans for our patients who present with reactive, aggressive or anxious tendencies. Every Dog also offers private lessons and group sessions, and many, many social and training classes for dogs from all walks of life – too many to list here in all their glory! Head to Every Dog's website to find out more: http://www.everydog.com.au/
Super Woofers
Carly at Super Woofers is a reward-based dog trainer who uses kind and ethical training methods. Super Woofers offers private lessons, group classes and workshops to help you teach your pooch to be the most polite and well behaved dog there is! Head to Super Woofers' website to read more about Carly's services: https://www.superwoofers.com/


Boarding & Kennels
Margate Country Dog Resort + Doggy Daycare
Formerly known as Margate Country Kennels, "Located in the beautiful countryside of Margate, just 15 minutes from Hobart, Margate Country Dog Resort is a purpose built facility designed to provide a stress free, warm and friendly environment for all of the dogs that we house.
Head to MCDR's website to learn more about their services: https://margatecountrykennels.com.au/about-us/
Peace of Mind
Luxury accommodation for dogs located 20minutes out of Hobart in the beautiful countryside of Longley. Peace of Mind kennels are temperature controlled, with floor-heating throughout the kennels. Fully tiled and a secure brick building, boasting large grassed exercise runs. Dogs have access to their own trampoline beds and personal toys. Head to Peace of Mind's website to learn more about their services: https://peaceofmindboardingkennels.com.au/

Day Care
We recommend both Every Dog and Margate Country Dog Resort for your daycare needs.